WHAT'S INSIDE?
"You Smoke 'em, we plant 'em." Tree-Rolls® premium quality products are designed from the ground up to satisfy all types of hemp consumers, while also doing good for our planet and its inhabitants. Through our partnership with Trees for the Future (Trees.org), one tree is planted for each product our consumers enjoy. #PUFFPUFFPLANT™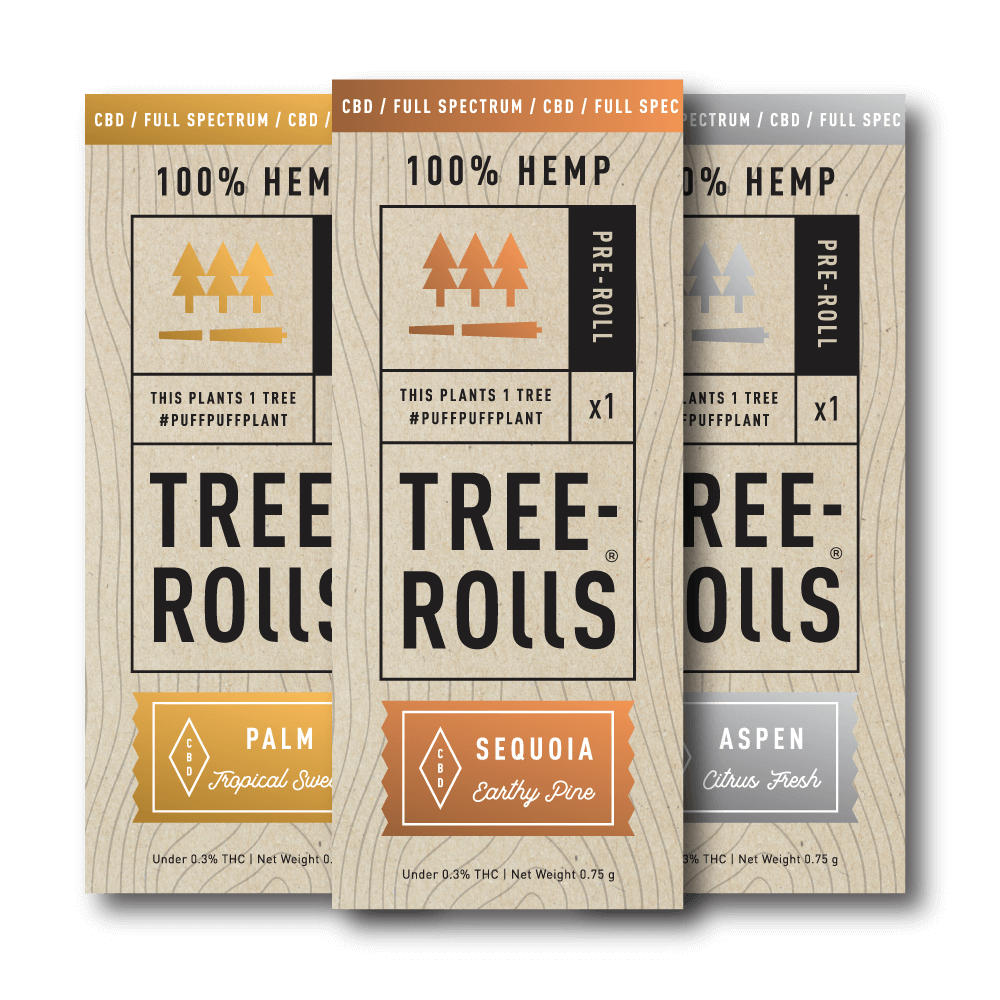 Tree-Rolls – Experience the finest quality CBD hemp pre-rolls available. Premium, organically grown 100% hemp flowers and ultra-thin rolling papers masterfully crafted with the most advanced rolling technology in the industry. Experience the smoothest draw and an even burn with zero tobacco, additives or flavorings and less than 0.3% THC.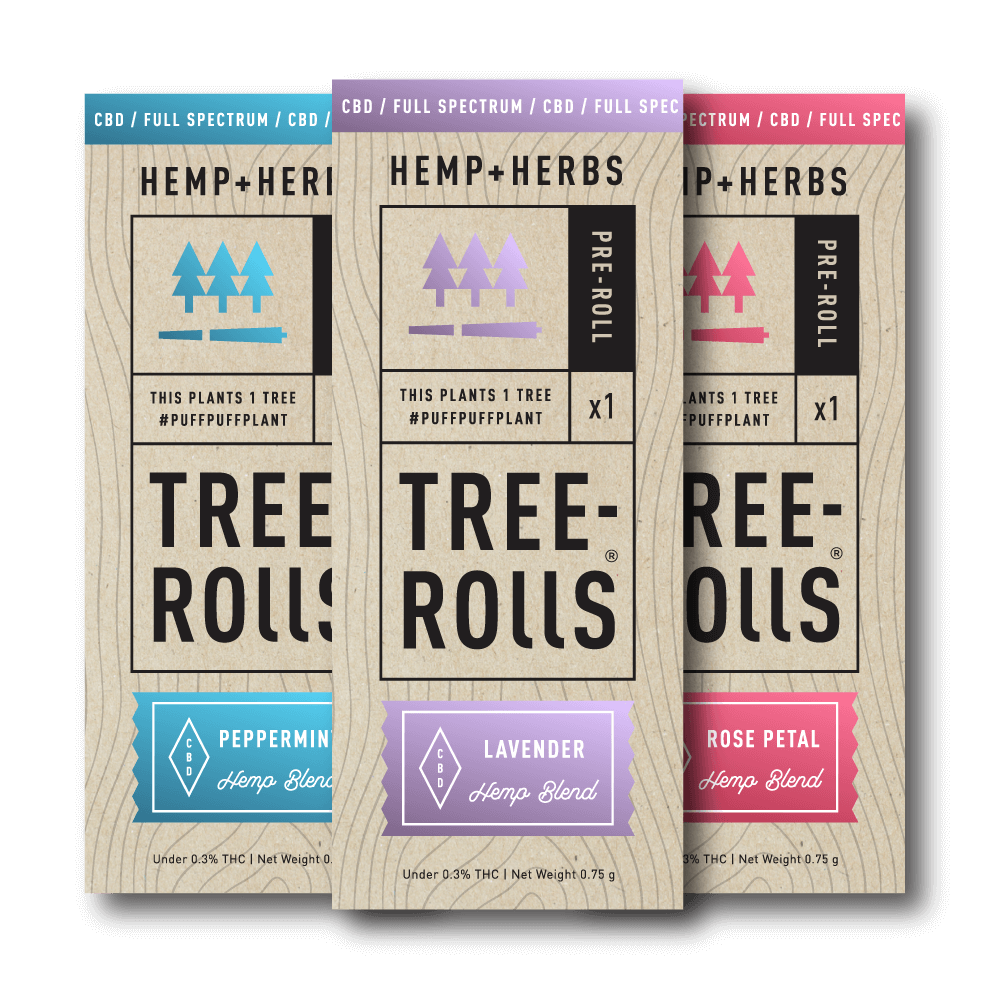 For a unique twist on our Hemp Flower Pre-Rolls, we've formulated delicious blends of pure hemp flowers and refreshing herbs including lavender, peppermint, rose petals and more. No flavorings or additives, just premium hemp flower and the right amount of USDA organic dried herbs. Tested to perfection.